Wellness is about more than just your gut! At the Festival, we offer yoga, reiki, massage therapy, sound healing and acupuncture sessions throughout the day. These are first-come, first served group classes being offered by gifted and generous local healers. Namaste!
---
Yoga for your Gut
3pm, Wellness Pavilion
In this gentle and restorative, gut-centered, yoga class offered twice during the Festival, learn how to stretch, breath, and even chant to nurture gut health, improve third chakra flow and aid digestion in this special, healing, for-every-one with a stomach, yoga class!
---
Reiki Meditation for Second and Third Chakra Balance
Throughout the day

Lay back and receive Reiki (energy healing) blanking all of your chakras, but focused on your second and third chakras as Reiki Master and Yoga Teacher Shawna Schenk will discuss the energy associated with the digestive parts of the body and it what it means for the aura and our emotions.
Shawna Schenk, the founder and creator of San Diego Yoga Festival (coming up March 2-4) and is a San Diego yoga teacher, Reiki master, author, and spiritual activist leading classes, workshops, teacher trainings, retreats, and festivals throughout the world. She has created a 7 teacher trainings and authored a number of books including "Yoga for Teens." She has also founded the first free beach yoga movement in San Diego in three different beach towns, every day, sometimes offering up to 3 classes a day.
---
Gong Immersion Jam
Throughout the Day
Sit in lotus pose or observe with some kombucha while a tribe of gongs relax, nourish and attune your energy with the vibrations and sounds of the Seven Chakras and Qi of the Five Elements. Listen as the dolphins and whales sound as the harmonic wind dances within you. Align your Qi (energy) with the harmony of the music of the spheres.
Ken is a Gong Empath/Whisperer, Certified Massage Therapist, (AAS, Pacific College of Oriental Medicine, Certified Yoga Instructor, (POTH) and Reiki Master, Level 3. His experience/training and intuit capabilities connects the cleansing/balancing and renewal aspects of sound therapy (gongs) with an intention chosen by those who immerse in the vibrations/sounds of gongs. The result; balance, awareness, discovery. Join Ken at the Wellness Pavilion to journey within and refresh your spirit.
---
Massage Therapy
Throughout the Day
Provided courtesy of eLiveLife.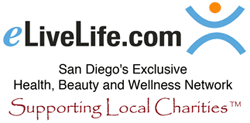 ---
Rita Sweeting, Massage Table. (760) 681-7398. 
Art of Wellness Voice and Bodywork.
---
Cara Sherman
, Massage therapy. (619) 787-1135.
Body Mechanics through Massage and CBD infused massage therapy.
---
Amanda Terrell, LMT.
Bodhi Massage & Wellness Center.
Massage therapy.  (909) 230-0251. (Available from 11am-1pm.) Born and raised in Lake Arrowhead California, Amanda has been surrounded by the healing properties of nature her entire life. She graduated from The New Mexico Academy of Healing Arts and has over 1000 hours of training and dual certification in massage and somatic polarity. She is proficient in Swedish, Deep Tissue, Pre-Natal, Hot Stone, Aromatherapy and body treatments.
---
Linda White – Energy work
. (619) 582-5505
Integrative Core Healing 
For over 18 years I've been honored to help thousands to heal physically and emotionally, attain life goals with greater ease, and to experience and live higher consciousness. I acknowledge you for the powerful work you've done so far and would be honored to empower you heal, manifest and thrive beyond what you believe possible or have learned to create so far.
---
Acupuncture for Well Being (has been Canceled)